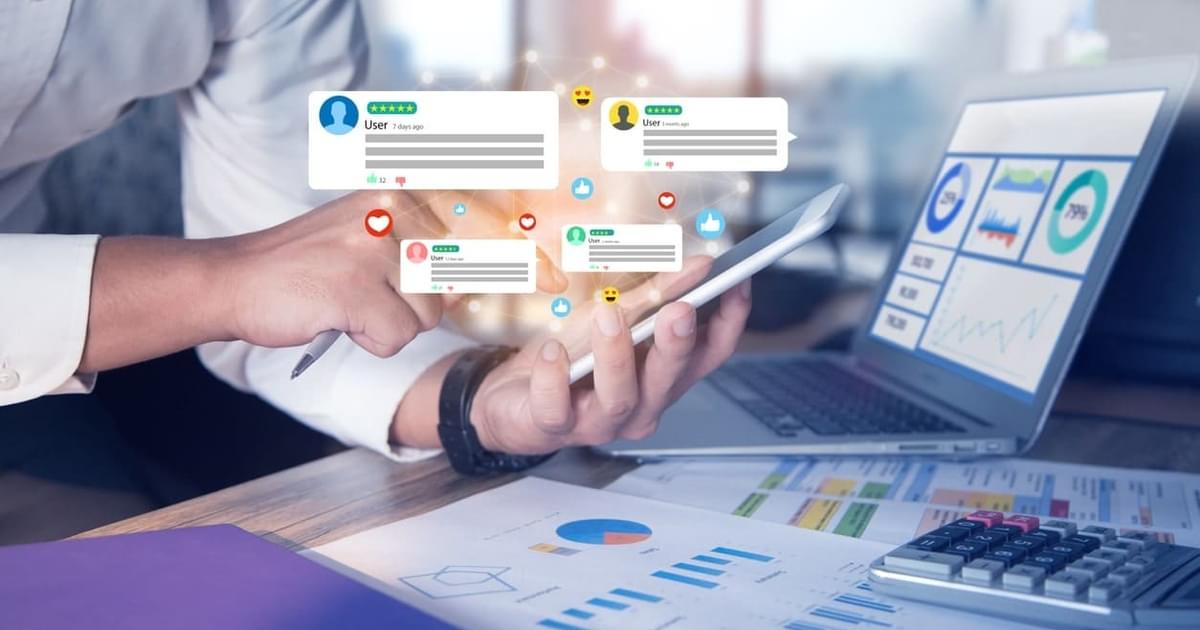 Customer Software or CRM- Customer Relationship software. Over the years, customer relationship software has evolved a lot. With new technology, features, and change in customer behavior, the need, use, and application have evolved. CRM is custom business software that helps businesses to track customer journeys across all channels, manage, and organize their customer relationships. The software is used by businesses to store customer data, their behavior on different channels, how long they are making purchases from your brand, their sales interactions, and more.
Voice of the customer software can be used to optimize the marketing and sales process of the brands and help better customer service. The software works by tracking the customer journey or behavior on the brand website, potential customers' journey, on the website, social media, marketing campaigns, etc. The CRM software provides in-depth capabilities to the marketing and sales team. Marketing teams can use CRM to create lead-generating campaigns. CRM with sales can help you provide better customer service to your customers.
Customer's Voice is highly crucial for any brand if you want your business to grow. You need to know what your customers are expecting and what their preferences are in your industry. You can run surveys and Customer Advocacy Programs to understand and analyze the requirements of loyal customers, you can reward them for participating in surveys.
Here's How CRM Software Can Help You
Better customer services: Using Customer experience Programs, you can understand your customers better and provide quality customer service. If a customer visits a store to make purchases, no matter how good the products are, if your behavior towards customers is bad, they are going to have a bad impression of you. There are high chances they will not come back and never recommend your brand. Similarly, when a customer visits a brand's website, they expect brands to provide good service interns of delivery, returns, and more. The software will help you provide better customer service.
Enhanced sales: Customer Reference Programs will help you enhance your sales. With these programs and software, you can understand what your customers are expecting from your brand, what improvements they make, what products they like the most, and what are the least interacted products. What type of products they are expecting, and what are their likes and dislikes. You can track Customer journeys right from scratch, and provide customers with what they are looking for. This information will help you make improvements to your products and attract more customers. Moreover, in advocacy programs, your loyal customers can recommend your products to your potential customers. The recommendations will always have more impact than marketing campaigns.
High efficiency and productivity: CRM software is used in marketing and sales teams. Your team can use CRM for their process, and enhance productivity for your brand. The marketing team can use the CRM database to form the specific customer segmentation. They can use data to create marketing campaigns that are highly targeted and lead-generating. The software allows you to free manual marketing and take advantage of automation marketing campaigns. You can use a dashboard to track business work, and workflow, and improve the process. The software can bring more efficiency to your marketing and sales team. As far as the sales team is concerned, they can use CRM software to enhance sales and provide high customer service.
Improved customer segmentation: Another Important benefit that VOC Software offers is customer segmentation. When you integrate software into your eCommerce business, you can track and manage your loyal and potential customer journey. This tracking will provide a close-knit segmentation and specific target customers that are looking for your brand or industries in particular. This specific range will help you arrange an improved customer segmentation that allows you to target a specific audience in your marketing campaigns. It increases the chances of successful campaigns. When you plan email marketing, the CRM will automatically provide you with a contact list.
Sales report and forecasting: The customer service software allows the sales team to collect and organize data on dashboard and reporting features. This will help all your employees to automate their process, and evaluate their performance, goals, and quotas. Moreover, the data will help your experts to make forecasts on the sale of your new collection. They can identify the trends and creative ideas that will be accepted by your brand customers.
Final Thoughts: These are a-z about customer software that you need to know. Customer Software has developed over the years with the change in technology and customer preferences. Using VOC software in your business will help you enhance your business growth with continuous improvement. When you know what your customers are looking for you can develop better products. So, you need to adopt CRM and CRM programs into your business strategies.
Customer Advocacy Programs
Customer Experience Programs
Customer Reference Programs
VOC Software
Voice of the Customer Software
Tech